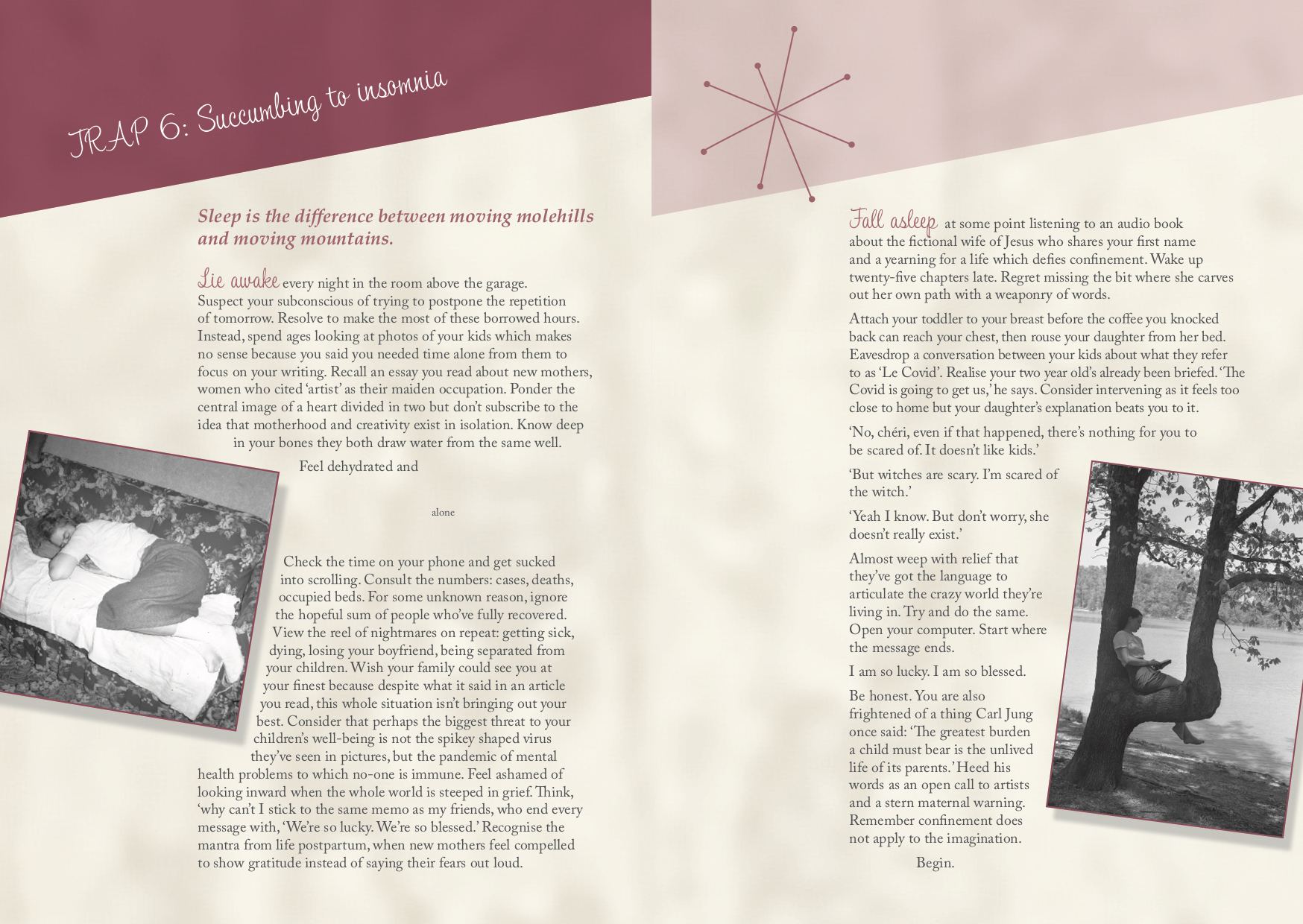 click arrows to continue reading
single click page for fullscreen option
double click to zoom


Anna Pook
'The Art of Being at Home'(2020)
Short story with illustrations
'The Art of Being at Home' is a short story by Anna Pook that explores the conflicting emotions and responsibilities of a wife and mother attempting to work from home during lockdown. Anna combines personal narrative, tongue-in-cheek advice, and earnest reflection to paint an acutely accurate portrait of the many caregivers and spouses attempting to navigate the varied obligations of lockdown and emerge in one piece.
Anna collaborated with designer Bonnie Craig on the visual presentation of this piece. Anna and Bonnie have combined found images, text, and layers of colour in order to create a hybrid form that parodies women's magazines and 'good wife' guides of the 1950s.
This work is part of the 'Feather Dusting/Future Lusting' events programme. To find out more about the author, and the inspiration behind the work, click
here
(or visit the events page below).
︎Events